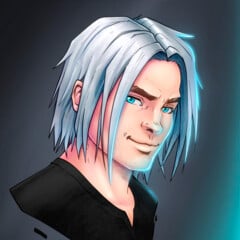 George Kasent
instagram.com/georgekasent
Minsk, Belarus
Summary
Hi, my name is George Kasent, I am a graphic illustrator and designer.
I create illustrations for comics and games, combine portraits to order, develop logos and design of social networks, youtube channels.
Я являюсь графическим дизайнером, иллюстратором и художником комиксов. Разрабатываю логотипы, оформления социальных сетей и видео-хостингов. Так же на заказ создаю контент для NFT, имеется опыт в создании афиш, наружней рекламы, обложек, журналов, книг и комиксов.
Skills
illustrations
portraits
3D Modeling
photobashing
Comic Art
freelancer
фриланс
Software proficiency